We work with all regions of Ukraine. Orders are accepted and delivered to any city! Contact +38 (097) 931-49-16

Popular articles
Repair workshop Rogizny shoes
Appearance in the world today is of great importance. No wonder they say that meet on clothes. In this regard, an important accessory shoe can be considered. Beautiful shoes will add charm, confidence and kind of business, and a rich man.
Designer shoes rather fragile product and must be handled gently and delicately. Proper care will ensure you not only the beauty and excellent appearance of shoes, but also to keep it for a long time.
Trusting your shoes workshop, you must be confident in the reliability and professionalism of the staff. Indeed, many shoemakers, providing repair services of shoes, do not know the specific details, subtleties and material properties of one or another designer shoe models. To do this, you must have extensive experience with various collections of designers to understand the range of colors, fabrics and leather for footwear. Unfortunately, many experts can not explain the difference between shoes "Gimi-Shoo" from "Dior" and "PRADA".
A very important factor in this regard is the equipment to work with elite footwear. The world is not standing still and working with footwear technology is changing, so the studio must have the latest technological equipment.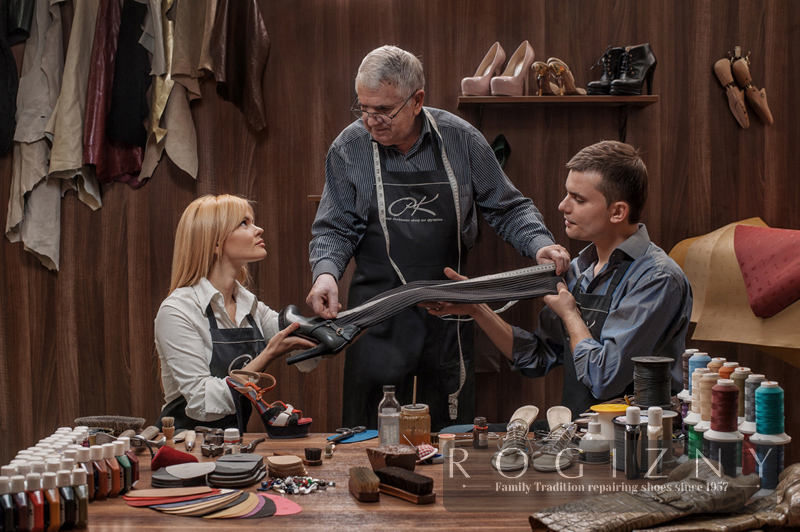 Repair workshops family footwear chain of Rogizny - those whom you can trust on the issue of repair and maintenance of elite shoes, sandals, shoes and boots. With many years of work experience, individual approach to each client, we are leaders in the field of footwear on the market of Ukraine.
The main problem faced by many of our clients - wear naboek. The issue is that many manufacturers use not the best materials for their manufacture. Therefore, buying shoes, it is best to immediately replace the heels of your shoes with high quality and reliable.
Many girls familiar with the problem of a broken heel. After all, sometimes it is very disappointing to buy expensive shoes and the blue broken heel. And if the shoes are special colors or fabric, the issue of the replacement of the heel becomes serious, because not every cobbler can perfectly pick up the texture and color.
In our workshop we can easily pick up heels and heels of every shape and color. Custom colors shoes we are not afraid! We are your shoes shine in new ways!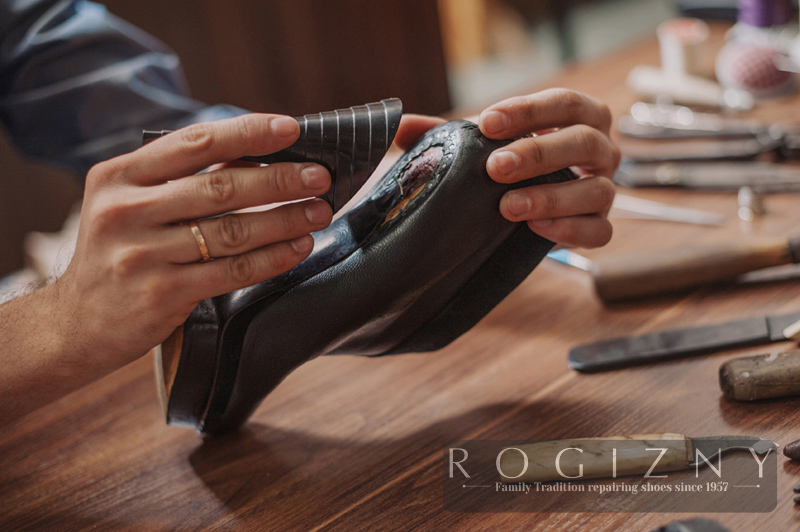 Probably everyone noticed that the shoes, let them expensive and quality, are not always the right shape of the foot or ankle. As a result, shoes can not be worn for a long time, there are corn, but with prolonged use can seriously damage the foot.
Shoe Stretching will solve the problem of uncomfortable shoes. You need to comfortably and conveniently to feel in the shoes, forget once and for all about the blisters and foot pain from tight shoes or sandals.
Slippery shoes and wet feet are talking about the urgent need to replace the soles. Over time it wears out and skips wiped moisture inside. To avoid falling into the cold season, or the presence of water during the rainy weather, we recommend immediately after purchase shoe soles check the master strength and, if necessary, replace it with a more reliable.
Throughout the whole year specialized shoe repair of Rogizny's family offers a full range of services that are directly related to the elimination of all existing problems and shortcomings in the shoe. For us there is no impossible task because of their professional activities, we use not only the impressive experience of a practical nature, but also modern materials manufactured by leading European producers, who do not need its submission. Our family shoe repair is considered to be the best of its kind not only in Kiev, but also in the entire country.
More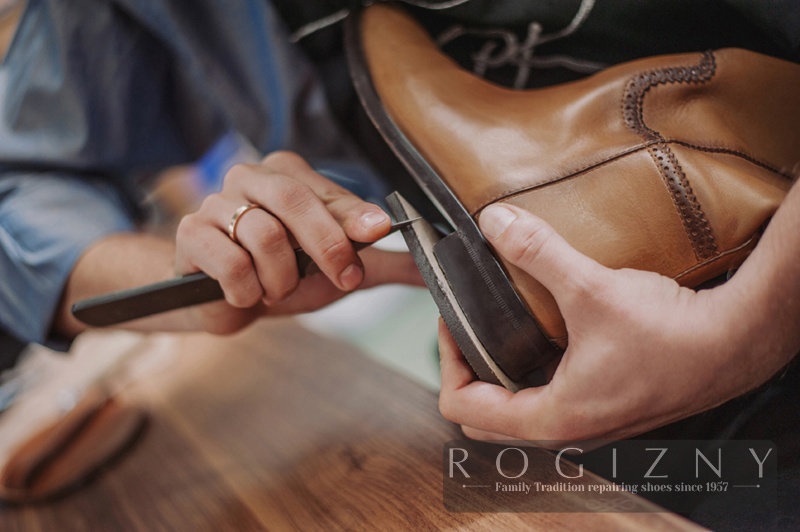 Trust the professionals, come to us!