We work with all regions of Ukraine. Orders are accepted and delivered to any city! Contact +38 (097) 931-49-16

Popular articles
Professional shoe shine
Workshops Footwear repair Rogozin family offer you a service

Professional cleaning of shoes:

dry and wet cleaning of shoes

Buying an expensive and high-quality shoes, we should not forget about her care, because it is an important factor. Proper care of the shoes gives her not only the shine and chic appearance, but also durability.

Clean shoes must be special tools, which can be purchased at any shoe store. But even they are not always able to protect and ensure the beauty and durability of such an important attribute of your wardrobe, the best method to keep the shoes - professional cleaning in the workshop.

Dry Shine is carried out using special equipment and paint. In this regard, it is necessary not only to be professional in this field, but also to work on the quality equipment.

Our shoe repair does not carry out mechanical cleaning of branded footwear from suede and nubuck, because shoes brands is a delicate and podium product, often made of suede apparel and some parts require special attention of qualified professionals and technicians. 2-3 masters are involved. Therefore, the shoe repair Rogizny performs exceptionally, all kinds of cleaning technology and manually Aqva dry cleaning mandatory saturation of color, softening the entire product and impregnating the Stop Aqva of French brand Saphire.

In today's world, any handmade superior mechanical, as we look at all kinds of products centimeter completely.

Today there is a wide selection of shops where you can make your dry cleaning shoes or sandals. The main thing in this matter - to ensure professionalism and experience masters. After uncorrectly performing procedures will ruin your shoes forever.

The cost of cleaning 1 thousand. UAH.

Workshops repair of Rogizny's family footwear offer you the services of dry cleaning and shoe repair at the highest level. Long-term experience of our masters, quality materials and equipment - this is what makes us the best!

partial coloring

elimination of small defects

applying a water-repellent emulsion

polishing shoes and welts

deodorization

We also provide dry cleaning and dyeing shoes.



Full color restoration, according to the customer - the saturation of the toe part and brushes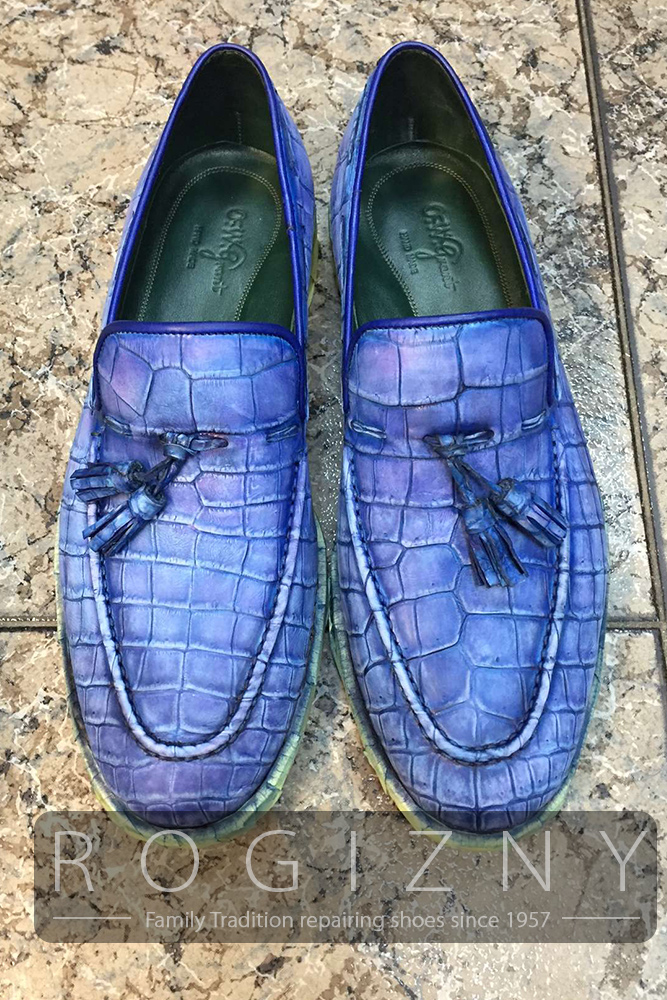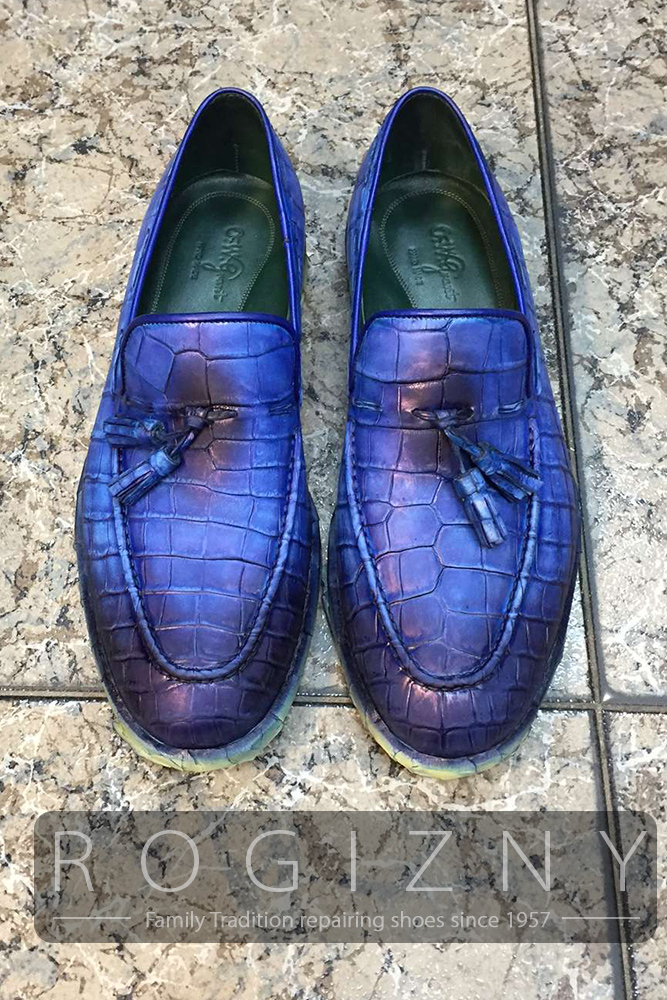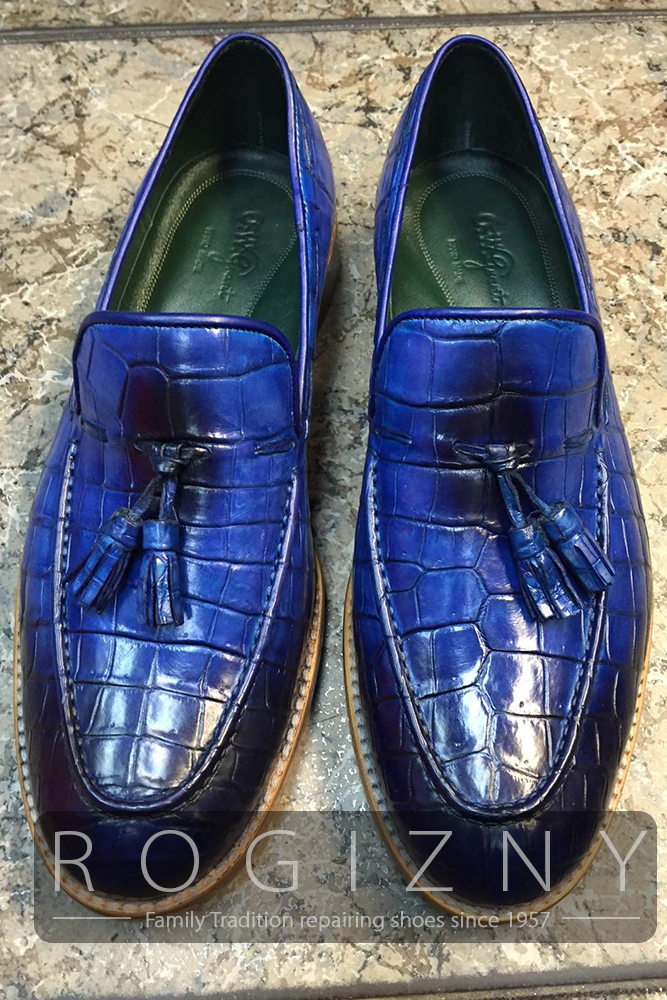 Full restoration - painting with color change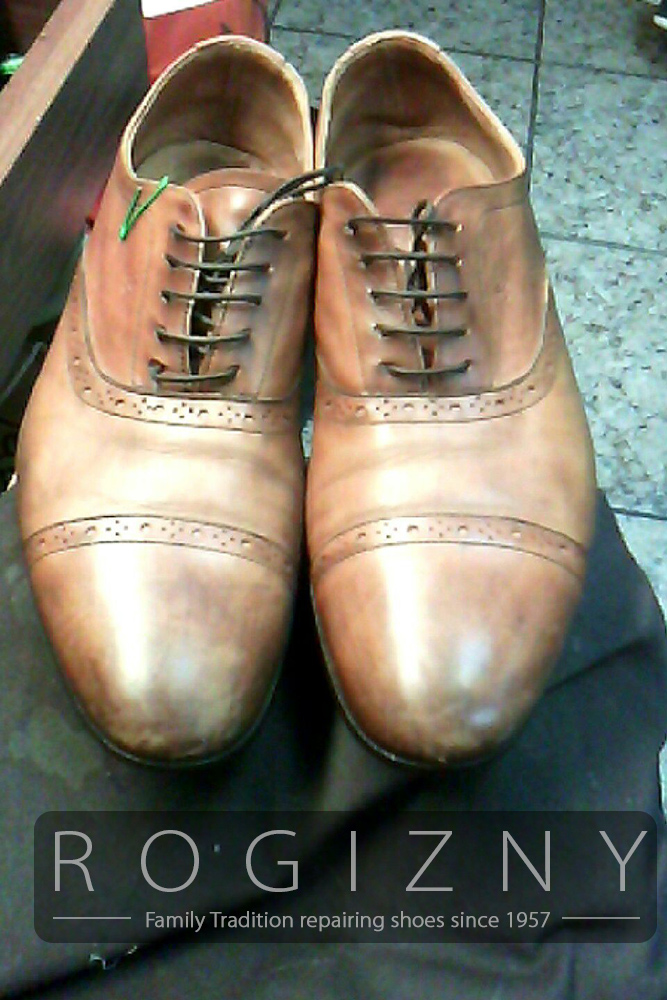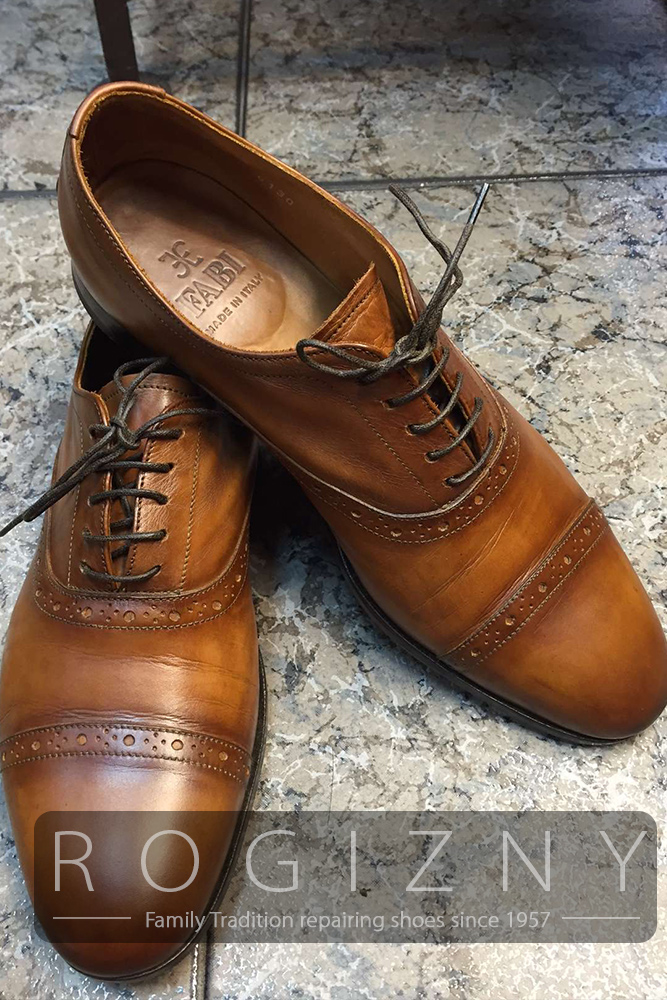 ATTENTION!
Admission shoes for painting and dry-cleaning
only in the workshop at:
Str. St. Michael 13,
tel. (044) 279-13-10